New Here? Don't miss out! 🙂 Get my posts to your inbox!

>>> Click Here! <<<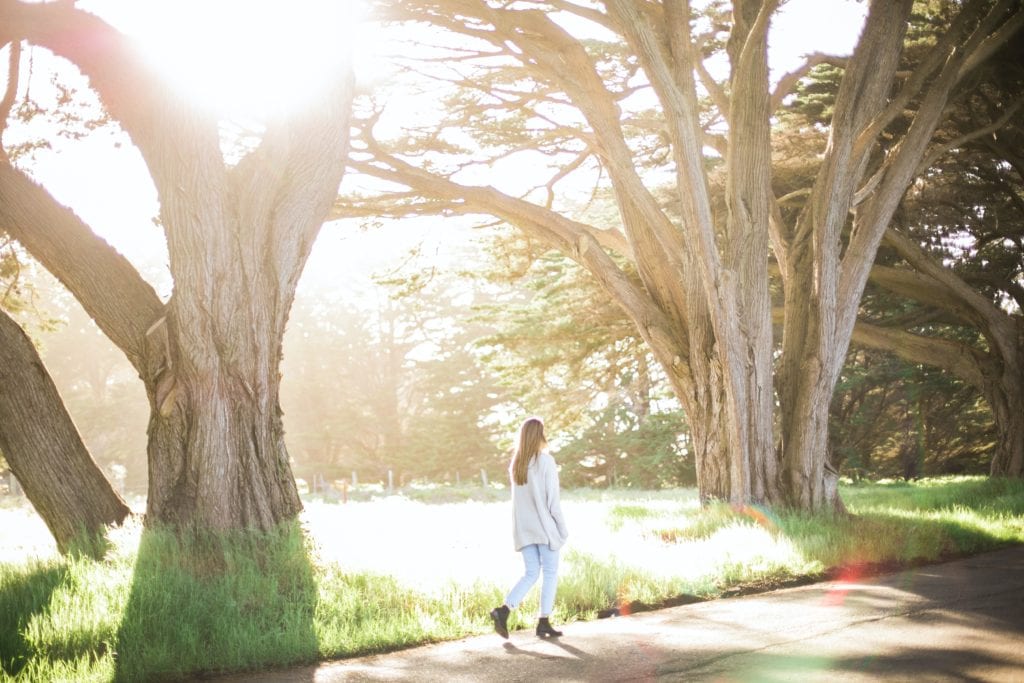 Here are this week's must-reads:
+ "I'm always searching for a "why?" When I've been hurt, I ask, why? When we lost all our babies through miscarriage, I asked, why? When I pray for certain intentions and God asks me to wait, I ask, why? But the other day when I was driving and listening to the wise words of an amazing priest, he said that although we search for a "why" in our suffering, God doesn't give us a why, he gives a "who" and that "who" is Jesus.
"Jesus who suffered and died for us and had every reason to walk away and not go through all the pain, did anyway and his last words, while he was suffering on the cross were, "I trust you, God". How powerful is that? So in your suffering, (because there will be pain and hurt everyday) instead of staying stuck in the, "why" try instead to say, "I don't understand this Lord, but I trust you anyway". He hears you and He knows your pain and will never leave your side. Jesus, I trust in You." — Stephanie Marie
+ "Those who sincerely say "Jesus, I trust in You" will find comfort in all their anxieties and fears." — Pope John Paul II speaking on Divine Mercy/
+ "Jesus last words were not "It is finished." He actually had one final thing left to say: "Into Your hands, I commit my spirit." Everything is only finished when everything is entrusted into God's hands." — Ann Voskamp
+ "This is why we need something that transcends the loss that lingers. This is why we need Jesus and each other. Tragedy doesn't have the final word. There is growth and there is hope and there is more." — Hope Heals
+ "I want you to have a new concept of holiness. You've got to be holy where you are: washing dishes, at the office, at school. Wherever you are, you can be holy there." — Mother Angelica
+ "Jesus' hope is different. He plants in our hearts the conviction that God is able to make everything work unto good, because even from the grave he brings life." — Pope Francis
+ "Prayer, at its best, is nothing short of divine intimacy. It is to become "filled with the utter fullness of God." It is to be transformed into a living flame of love, never consumed, but continually burning. It is to become a window pane of clearest crystal – so clear that one cannot distinguish the Sunlight streaming through from the glass itself.Do not fall into the trap of discounting the truly awesome power of prayer. For prayer, in its most perfected form, in the way God intends it for all Christians, is union with God Himself." — The Contemplative Homemaker
+ "He who knows how to forgive prepares for himself many graces from God. As often as I look upon the cross, so often will I forgive with all my heart." — Saint Faustina
+ "An activated disciple must conform their life to the life of Christ."
+ So this is our "laundry room." 😂 It's not what I'd like but it is what it is, and I thought the rug added a sweet touch. 🤗 Fun fact: Our house was built in 1950 and actually has a laundry chute (a la Home Alone) from the kitchen to the basement. But aside from that… I've really learned that any task can become a prayer when we remember the presence of God while we do it, when we think of Him and enter into a conversation with Him. 💜🙏 We can "offer up" these mundane, repetitive tasks, asking Him to take our work & sacrifices and use them for good — for our families, for our souls. Do you pray when you do tasks at home? Share here!
+ "Sometimes we may hear that being a "good Catholic" woman/wife is having lots of kids. That my friends, is FALSE. Being a good Catholic means striving for sainthood. A SAINT lives in the will of God and is life giving through loving and serving others. So many great female saints never had children of their womb, but the amount of precious souls they helped be born into eternal life through their ministry work and spiritual motherhood are endless.Your worth is not tied to your womb. God loves all of you, and His love for you is without end. Thank you to my husband, Derek, for loving me through my pain, the loss of our babies, and helping me realize that I am loveable and I am loved by God no matter what the future holds." — Jennifer Nelson
+ "I've been called a lot of things in my life, some good, true, and beautiful, some, well, not. I had to learn what the voice of Truth, Beauty, and Goodness sounded like so that it can overpower the voice of the evil one who does not want us to know who we are. Sister, Jesus knows your name, the Father knows your name, the Holy Spirit knows your name. They speak it in love, drawing your heart to the truth of who you are and calling your heart to respond in faith and freedom to His plan for you." — Sr. Maria Fatima
+ "Is shared suffering necessary for greater intimacy? This is a question I've been pondering lately. I'm thinking of friendships, marriage, my relationship with Christ… What makes our friendship deeper? I think a big part of it is the fact that we've walked through suffering together. We've shared our biggest struggles, and have been there for each other. And we came out on the other side with a new kind of relationship. A love with deeper roots. One that stands the test of time and distance… I think shared suffering is a catalyst for intimacy." — To Jesus Sincerely
+ Little Reminders of Our Faith at Home: I love to place little reminders of our Faith all throughout our home. I work from home so I see them all often, and they remind me to look up and remember God's presence in the moment. They remind me to pray. They remind me that "the world is thy ship and not thy home." — I shared a little piece that stands as a reminder of our faith in our home — here.
+ When I was growing up, my mom would wear something to Mass that matched that Sunday's feast or the Liturgical Season. Like something red for Pentecost — something pink for the third Sunday of Advent, something black or purple for Lent — that kind of thing ☺️ It rubbed off on me and I thought this blue dress with red heart lockets was perfect for Divine Mercy Sunday — if you swipe right, I took a close-up picture of it, and you can see that many of the lockets are open — undone. ❤️ Unlocked. Like the Lord's love and mercy for us. Open and available for us to seek. ❤️ Lastly, I wanted to share this beautiful quote from St. Faustina's Diary — from a conversation she had with Jesus. He said to her: "My child, life on earth is a struggle indeed; a great struggle for my kingdom. But fear not, because you are not alone. I am always supporting you, so lean on Me as you struggle, fearing nothing. Take the vessel of trust and draw from the fountain of life." — here
+ You know that gifts are one of my top love languages, so I thought I'd share this Gift Guide for Catholic Women — for any lovely lady in your life, for any reason 🙂
+ Lastly, here's what's featured in this week's Catholic Wife, Catholic Life Newsletter. I share these every Monday and they always include: two gluten-free recipes, a reflection & prayer based on Sunday's Mass readings, and links to budget-friendly fashion & Catholic home decor.
+ Those who sign up for the newsletter now also get
a 25% off promo code to use with The Catholic Company! +
You can sign up for the newsletter here.
You can sign up for the newsletters here!
—> Here's a newsletter from earlier this year, to give you an idea of what you get when you sign up.