New Here? Don't miss out! 🙂 Get my posts to your inbox!

>>> Click Here! <<<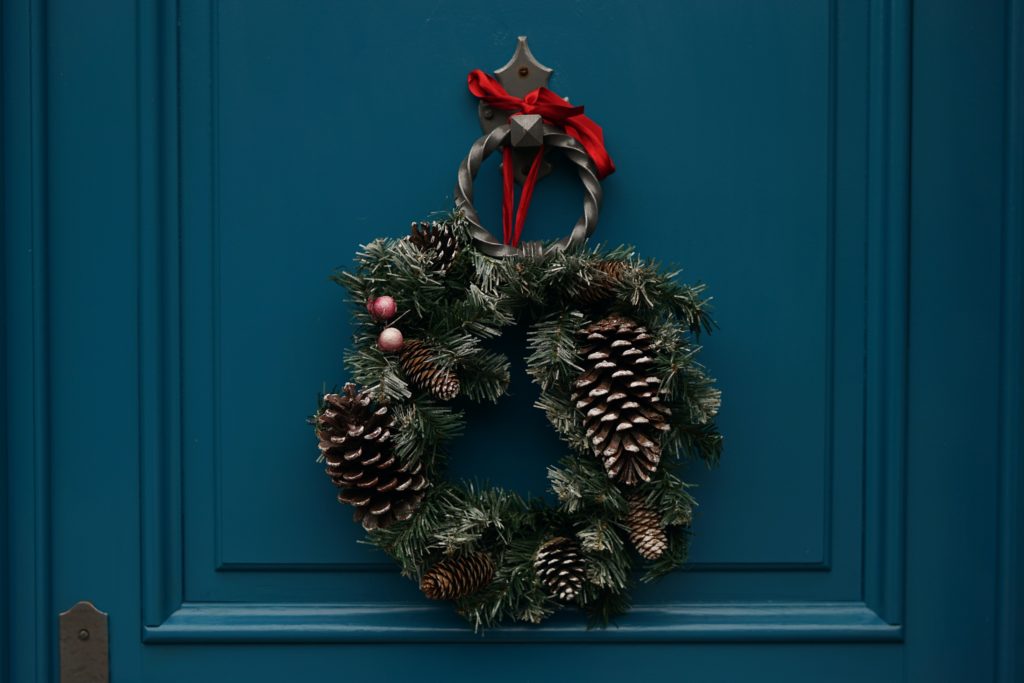 Here are this week's must-reads:
+ One of my favorite words is pivot, and gosh, we've all been doing a lot of it this year. But really, it's something that's been a major thread in my life these last many years. When life gets hard. When unexpected, scary health challenges pop up. When prayers seemingly go unanswered. We pivot. We stick to the things we know we need — prayer, the sacraments, connection with family & friends, movement, less clutter, laughter. We stick to these things and we also make some small, incremental changes. More of this — less of that. Little by little, these small steps make a difference. And they eventually help you walk through the season you're in.
I remember talking to my Babcia (Polish grandmother) a few years ago, and she told me she would always go to Mass at the very end of the year and thank God for that year. That made an impression on me, especially during our tough years. And last winter, which was a particularly dark season for me, I very intentionally started thanking God every day — every night — for the things I knew I had been taking for granted. The grief and fear of loss I was facing in that season helped me to see what I had had all along, with fresh eyes. And it's now become a part of my everyday prayer life — gratitude "even now." Even now when I'm afraid, even now when I can't see too far ahead, even now when my heart feels heavy.
In the moments of my greatest fear, I would hold on to His promise of His presence. It's all I can think of to get us through every day. He is here, He is near. Thank you, Lord, for that.
+ "…Myrrh WAS a gift! And perhaps it was the most precious of all the gifts offered by the Wisemen, because unlike the others, myrrh holds within it our humanity. Our broken and beautiful humanity. A humanity in desperate need of Divinity.

"I don't know why some of us, our children too, have golden gifts to offer Jesus. Athletic, artistic, and musical talents, soaring intellectual capacities, admirable creativity, physical beauty and strength, or magnetic social skills. Gifts that shine for all to see. Gifts that *seem* to be the most valuable. And, yet, others of us, are chosen to bear before Him myrrh. The myrrh of sickness and struggle, of deep wounds, and disabilities, of addictions, loneliness, and littleness.

"I wrestle hard knowing how to raise the gold-bearers in our home to give their gifts humbly and, simultaneously, to assure and encourage those sons who have been asked to bear the myrrh, who can't help but feel that their gift is something so much less-than. The tension is painful, at times. Today, our Lord so gently reassured me that no matter what we have to give our King, He receives it all. Not in pieces or parts, but all, everything. And the beauty of the mystery is, even though it may never be revealed to us this side of heaven, His glory does shine in our offerings! Our humanity infused with His divinity. And He can do ALL things in us and through our gifts.Even the myrrh." — SoleSearchingMama
+ "You can't go back to the way things were" — I actually wrote about this homily in this week's Catholic Wife, Catholic Life Newsletter: "(Fulton) Sheen said, "Of course they went to their home country by another way because no one ever comes to Christ and goes back the same way he came… The whole purpose (of being a Christian) is transformation… If you follow this path, if we follow this path — trust me, we will go back by another route, we will be radically transformed." (Bishop Barron)

+ "Might this be precisely the point: that interruptions remind me the world is not about me? (Which is ultimately, always, a gift from God in disguise.) If I expect interruption, I soften. I set down my plans and take up the good news. I loosen my grip and let another teach me: my child, a stranger, or the face of Christ in a thousand stories of suffering, insisting I not look away. If I welcome interruption, I let my agenda go and re-member myself back into the Body of Christ—always called to care for each other." — Laura Kelly Fanucci
+ "One day, I kind of realized that instead of having a true relationship with God, I was treating Him more like a Customer Service Rep. He became just the guy I'd dump all my gripes and complaints on to. I made a conscious decision that I would open up every prayer time with praise and adoration, thanking God for my blessings and His sustaining love. Wow, did that change my prayer time. It really helped to set my day, too. No matter how fearful, worried, angry, or frustrated I am, those first moments of prayer remind me of all my blessings." — Catholic Pilgrim
+ An Epiphany Home Blessing (you can still do this!!)
+ "Give me eyes to see and ears to hear. I know there is light in the darkness that makes everything new. I know there is new life in suffering that opens a new earth for me. I know there is a joy beyond sorrow that rejuvenates my heart. Yes, Lord, I know that you are, that you act, that you love, that you indeed are Light, Life, and Truth. People, work, plans, projects, ideas, meetings, buildings, paintings, music, and literature all can only give me real joy and peace when I can see and hear them as reflections of your presence, your glory, your kingdom. Let me then see and hear. Let me be so taken by what you show me and by what you say to me that your vision and hearing become my guide in life and impart meaning to all my concerns. Let me see and hear what is really real, and let me have the courage to keep unmasking the endless unrealities, which disturb my life every day. Now I see only in a mirror, but one day, O Lord, I hope to see you face to face." – Henri Nouwen, You Are the Beloved 
+ "To mother means to nurture relationships, the very things that give meaning to our lives and our work. If you have been loved by any kind of mother in this world—if a woman has seen you, nurtured you, known you and loved you, you know its worth." — Danielle Bean
+ Lastly, here's what's featured in this week's Catholic Wife, Catholic Life Newsletter. I share these every Monday and they always include: two gluten-free recipes, a reflection & prayer based on Sunday's Mass readings, and links to budget-friendly fashion & home decor.
You can sign up for the newsletter here.