New Here? Don't miss out! 🙂 Get my posts to your inbox!

>>> Click Here! <<<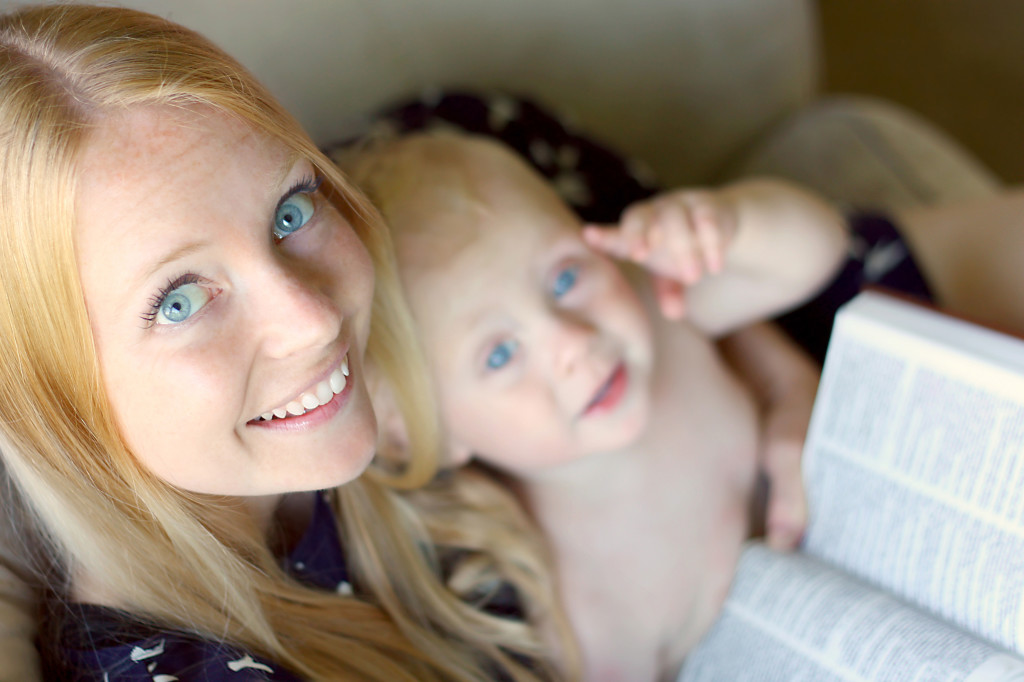 Holiness is on my mind every single day.
But since All Saints Day and All Souls day are coming up, I figured that maybe it's also on your mind right now, today, too. On a lot of minds, actually. And hopefully by reflecting on All Saints Day, we'll all remember to think about holiness just a little more often than we do, and hope for that ourselves.
Robert Barron said in his homily that he has prepared for All Saints Day that the single biggest problem with this upcoming feast day is that, "it can make sanctity seem like something that's the special preserve of a handful of spiritual heroes, and not the ordinary goal of Christian life."
But it is.
He says that:
"The ordinary goal of the Christian life is to be a saint."
And by that, he means that it is not just a calling for a few, but for everyone!
It's the most important goal in my life and in my vocation. I want my husband and me, and our families and friends, to get to Heaven!
So I'm constantly working on it — intentionally working on it.
But it's a very daunting task.
Like St. Zelie Martin said, "I have a lot of wood to chop, and it's as hard as stone."
Sometimes it sure does feel that way!
BUT, like she also said:
"I should have started sooner, while it was not so difficult, but in any case, better late than never."
That right there is key: better late than never!
That's what I keep reminding myself after every fall or failed attempt at holiness 😉
I can easily get overwhelmed with my sins and faults and think there's no hope for me to be a saint.
But that line of thinking is the stuff of human beings with our sinful nature, and not the stuff of Jesus Christ who was free of sin.
And if we're to become saints, we have to think and act like Him — like Jesus Christ.
And it's actually because of Him that we can be saints.
So if you're struggling with the idea of being a saint, and if you're thinking you can't possibly be one because of all of your sins, then here's my biggest tip for you:
Stop thinking of yourself and start thinking of Him.
And start thinking like Him.
And start thinking of all the saints who have gone before you, and ask for their intercession!
Remember, "Therefore, since we are surrounded by so great a cloud of witnesses, let us also lay aside every weight, every sin which clings to us so closely , and let us run with perseverance the race that is set before us."
Sanctity is achievable — only because and through Jesus Christ! So be a lot less concerned with yourself and a lot more concerned with Him, and allow Him (ask Him!) to overcome those sins within you, and I have no doubt you can become a saint too.
Because, you see, it's not about our merits. It's about learning to rely totally on God. And letting Him work in your life — in your heart and in your mind.
"When the Lord blesses those who hunger, the poor, the sorrowing, we should understand that He is talking not so much about an empty stomach, empty pockets, or just any kind of sadness that we might experience for whatever reason. Rather, the sometimes difficult and negative experiences that the beatitudes involve have to do mainly one positive thing for us: create within us an environment where Christ can live. To cultivate a spirit in which He can live in us, act through us, love through us is to share, here on earth, the life of the saints in heaven. " (Father John Henry Hanson)
We are just so closely bound to God's love that nothing can sever us from it. Remember that, take it to heart (and by this, I mean unite yourself to His Sacred Heart, go to confession, do penance and try to sin no more!), and simply keep striving to be a saint! Over and over and over again.
And do not forget about God's overflowing, overpowering abundance of mercy, and His wide open arms that are always ready to welcome you back into a state of grace.
So, What Can You Do To Become A Saint Today?
+ Have greater trust in God. 
+ Believe that you are called to be a Saint. God wants you in Heaven with Him! He makes it possible! 
+ Examine your conscience regularly.
+ Go to confession, do penance, try to sin no more.
+ Ask for our Blessed Mother's prayers, and for the intercession of the communion of saints! They want you in Heaven with them too! And the Blessed Virgin Mary always brings us closer to Jesus. 
+ Meditate on the life of Jesus Christ. 
+ Accept the suffering in your life, allow it to bring you closer to Jesus on the cross. Offer it up. 
+ Just keep trying. 
Saint Resources:
What Does It Mean to Be A Saint? 
A New Examination of Conscience
How to Celebrate All Saints Day & Other Liturgical Holidays in November