New Here? Don't miss out! 🙂 Get my posts to your inbox!

>>> Click Here! <<<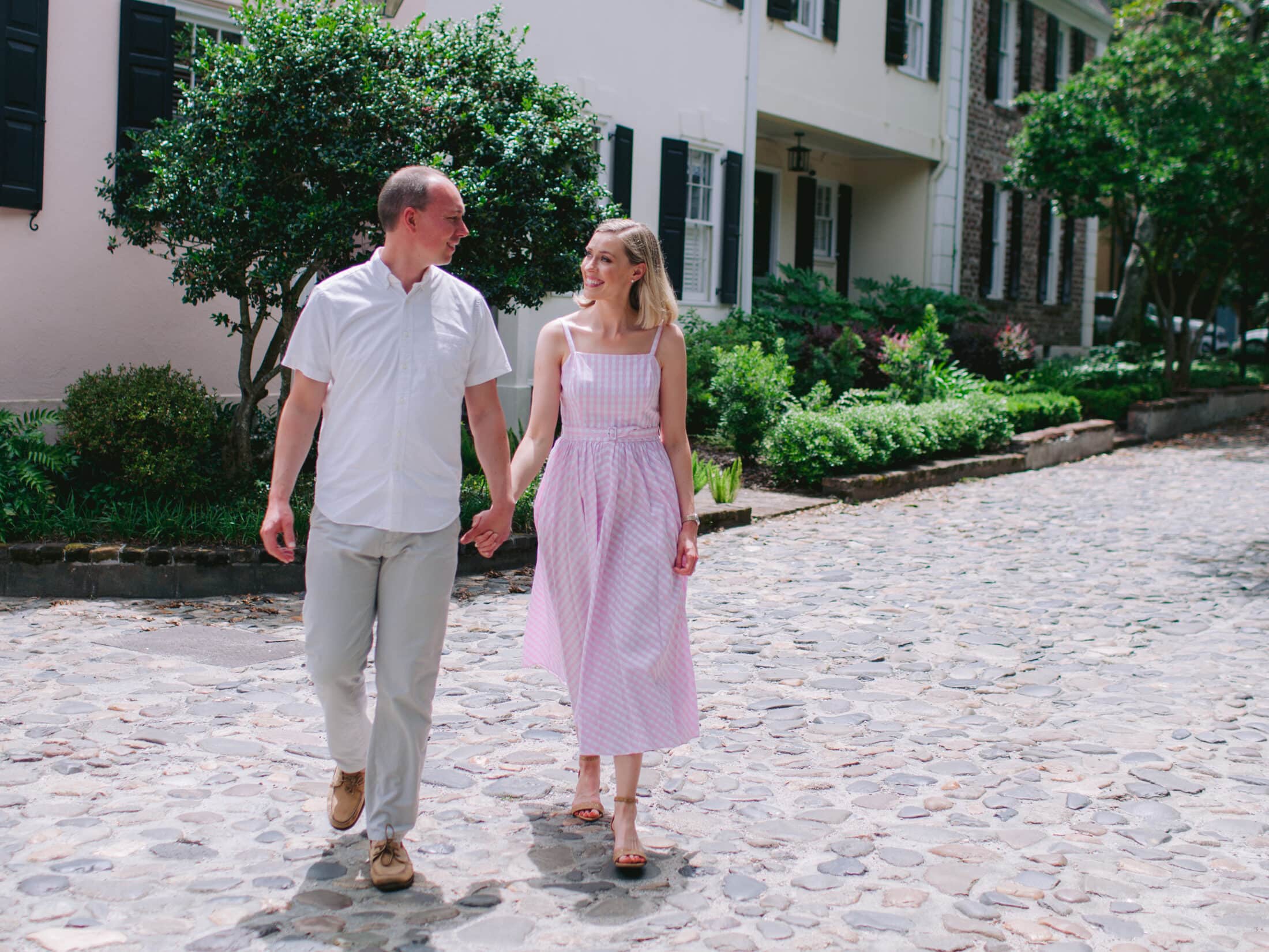 Here are this week's must-reads:
+ "Purpose is woven into every created thing. And you are no exception! You were created on purpose for a purpose. And today's a good day to start prayerfully asking God what was on His heart when He knit you together." — Lysa Terkeurst
+ "Let God surprise you with the beauty of a call and a plan that is uniquely yours." — Sr. Mary Madeline Todd, OP
+ "Can I speak hope into your heart with three ways to press through seemingly unanswered prayers? 1. Know with confidence God hears your prayers. 2. Trust that prayer makes a difference, even when you don't see the difference. 3. Tell fear it has no place in your life." — Lysa T.
+ "The happiest couples have usually endured a lot of sad times together. The strongest couples have leaned on each other in moments of weakness. We all prefer the easy days, but love grows most in the hard days." — The naked marriage podcast
+ "Before I was married my Dad sat me down and gave me some "wifely advice" on how to handle life with a Navy man. As I was looking through my journals the other day, I actually found the list. It's pure gold… (Here it is…)" — Mary Lenaburg
+ "Prayer is simple! I think we complicate it. I remember a time a while back when I didn't even really want to pray because it all just seemed like a ton of work and it made my brain hurt. Also who has time for prayer when the minute the house is quiet that means something is horribly wrong. Somehow I had the grace to pray "Lord, help me want to want to pray." Woah, I was several steps back from prayer and the Lord still reached his mighty hand across the universe and met me exactly where I was. If prayer feels daunting, if life feels daunting, if happiness and peace and joy feel so very far away, start with a very simple prayer. God will show up. I promise." — Rachel Balducci
+ The online Pray More Healing Retreat begins tomorrow!
+ "Unless you have suffered and wept, you really don't understand what compassion is, nor can you give comfort to someone who is suffering. If you haven't cried, you can't dry another's eyes. Unless you've walked in darkness, you can't help wanderers find the way. Unless you've looked into the eyes of menacing death and felt its hot breath, you can't help another rise from the dead and taste anew the joy of being alive." — Takashi Nagai
+ Someone asked me last week how to move on from shame, guilt and remorse, and this excerpt is what came to my mind. This is about The Prodigal Son and how the Father responds to him and runs out to him before others have the chance to shame him. Watch this part first (this is how the world may respond to our mistakes) then this part (this is how God the Father responds to us). God the Father doesn't want to shame you. He wants to protect you from shame. He wants to embrace you — no matter how long you've been gone and no matter what you've done. You can watch Jake Khym's full talk here: Healing from Shame.
+ "Have you faltered and failed in yourself? Hope in the Lord. Are you troubled in yourself? Hope in the Lord, who chose you from the foundation of the world… who predestined you, who called you, who justified you, who promised you everlasting glorification… You belong to Him… hold on to Christ." — St. Augustine
+ "No matter how far we've run from God, no matter how often we've chosen against him and his ways, we still have time to make another choice. Like the Prodigal Son, we can return to the Father's house and know that he will welcome us with open arms, transforming our fear of death into hope for life." —Scott Hahn
+ "God's heart toward us: A concrete glimpse into His way of Love."
+ "The rosary shall be a powerful armor… It will destroy vice, decrease sin. The Rosary will cause virtue and good works to flourish. It will obtain the abundant mercy of God." — Our Lady to St. Dominic
+ "Love and friendship are the remnants of the earthly paradise. In this vale of tears, when we encounter so many difficulties, to have people you can call friends is such a joy, such a comfort, such a gift." ~Dietrich von Hildebrand
+ "Need to speak to a priest? The St. Raymond Nonnatus Foundation can help"
+ "Have you heard of St. Jane Frances de Chantal? She was a wife and mother who later founded the Visitation Order as a widow. She's a great saint for moms who struggle with depression, anxiety, or perfectionism (raise your hand if you sometimes check all those boxes 
). Her letters are a great source of wisdom and peace. Here's a quote from her: "For the love of God, replace all this self-scrutiny with a pure and simple glance at God's goodness." — Taryn Oesch DeLong, Everyday Roses
+ The Four Marian Dogmas, Including the Assumption of Mary
"By looking at Mary's Assumption into Heaven… we understand that our death is not the end but rather the entrance into live that knows no death." — Pope Benedict XVI
+ St. Maximilian Kolbe and the Gift of Life
+ "Only love creates" — St. Maximilian Kolbe // "Without sacrifice, there is no love." — St. Maximilian Kolbe
+ Prayer for deliverance from evil by St. John Paul II
+ Lastly, here's what's featured in this week's Catholic Wife, Catholic Life Newsletter. I share these every Monday and they always include: two gluten-free recipes, a reflection & prayer based on Sunday's Mass readings, and links to budget-friendly fashion & Catholic home decor. When I'm creating them, I always look up the upcoming feast days and find pieces to complement them so that you can have some examples of how to decorate for the different feasts & Liturgical seasons!
Those who sign up for the newsletter now also get:

+ a 25% off promo code to use with The Catholic Company! 
+ a 15% off promo code with House of Joppa
+ a 15% off promo code off $40 purchases with Telos Art.
+ a 15% off promo code with The Little Catholic
+ A free download of this black & white Our Lady of Czestachowa image.

When you sign up, you also get access to all past newsletters!
You can sign up for the newsletter here.
You can sign up for the newsletter here.
When you sign up, you also get access to all past newsletters. // Monday is the best day to sign up if you're interested because it's the only day that the prices of everything featured is guaranteed to be under that $60 threshold.