New Here? Don't miss out! 🙂 Get my posts to your inbox!

>>> Click Here! <<<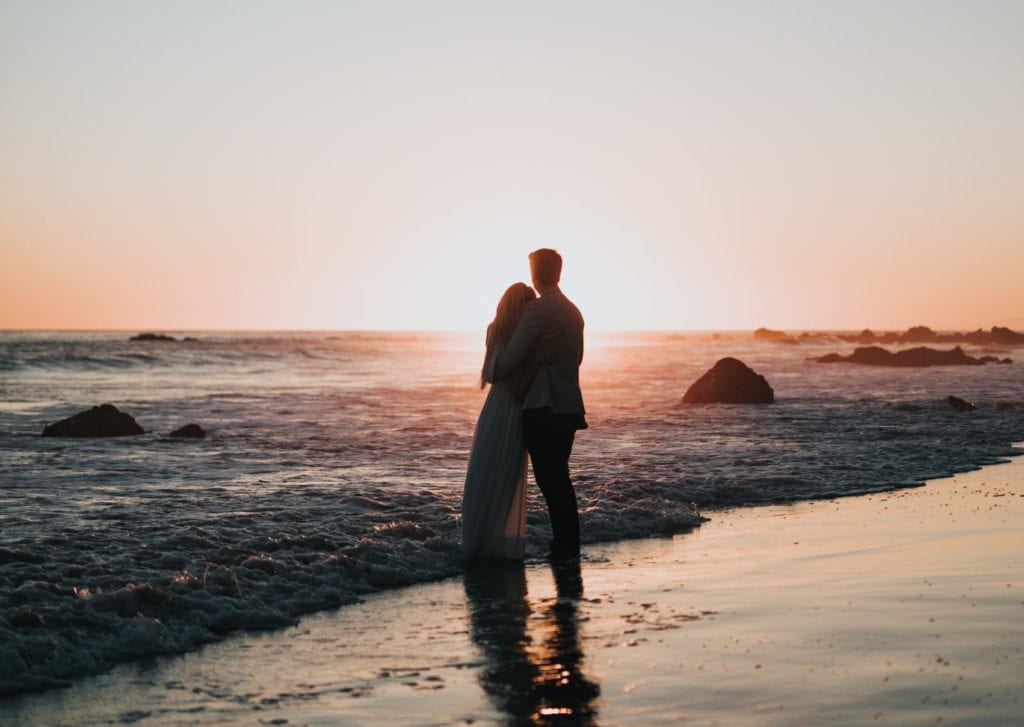 Here are this week's must-reads:
+ "Whatever you are thinking, whatever you are feeling, know that God's promises remain true. He has made us new creations. His mercy endures forever. Just as a cloud may block the sun, still the sun remains. His love for us is ever present, whether we feel it in the moment or not.
⠀
He will make all things new. Maybe not today, maybe not tomorrow, but in His time. Within you is a strength that you don't even realize you have, and yet none of our strength will ever be enough. We were made to rely on Him. To cast our gaze upward, to unite our suffering to His. We were not made to walk alone." — Her Daily Fiat
+ St. Francis' Morning Prayer — it's short and sweet!
+ "When Jesus said, "Martha, my dear Martha…" What if His voice is tender and kind? Filled with love? With compassion?" — Early AM Coffee with Jesus
+ "Uniformity with God's will is the only thing that matters according to Catholic doctor, St Alphonsus." — Ken Yasinski
+ "Looking for the secret weapon for marriage? Look no further: It's prayer. God knows what you need better than the two of you do, so involve Him." // "Don't treat your spouse how your spouse treats you. Treat your spouse how God treats you. Show grace, compassion, patience and love at all times." — Stronger Marriages
+ One of the best pieces of marriage advice I've ever come across
+ "The Rosary is a large crown of roses and the rosary of five decades is a little wreath of flowers or a small crown fo heavenly roses which we place on the heads of Jesus and Mary." — St. Louis de Montfort // My Rosary story
+ "I always imagine praying the rosary like THIS: Like Mary is looking at a family photo album with us, saying "and then this happened…and then we went here…and this was our saddest time…but then look at this…"All the "mysteries" of the rosary are actually just that: snapshots of her life and that of Jesus. And what mother doesn't want to share her memories with her children?" — Julia Darrenkamp
+ "It is an invitation. // My regular rhythm and routines were uprooted with the birth of my second child. A new season with new challenges, new routines and new habits to learn.That's how life is. A constant changing of seasons – where the rhythms shift, get turned around, and flipped upside down. Perhaps it's a season of new beginnings or a season where things feel stagnant, it could be due to one new great suffering or small repetitious daily struggles… whatever it may be, all of us experience these changes.When I was praying about my current state in life, I "heard" these words from the Lord…"This new challenge is an invitation from Me to take you deeper in your vocation. I am calling you closer to myself, will you enter in?"" — Married & A House
+ The History of the famous Mary, Undoer of Knots painting
+ "Great marriages don't happen by luck. They are the result of a consistent investment of time, thoughtfulness, forgiveness, affection, prayer, mutual respect, and a rock-solid commitment between a husband and a wife." — Dave Willis
+ "Everyone has a silent battle that isn't glamorous and would rather be kept to themselves. It's raw, unpopular, and hard to confront. But THAT part of you? That's preciously what Jesus longs to hold, help and heal. You can't lose His affection." — Cleerely Stated
+ 5 Questions to Ask To Find Your Calling
+ Lastly, here's what's featured in this week's Catholic Wife, Catholic Life Newsletter. I share these every Monday and they always include: two gluten-free recipes, a reflection & prayer based on Sunday's Mass readings, and links to budget-friendly fashion & Catholic home decor.
Those who sign up for the newsletter now also get:

+ a 25% off promo code to use with The Catholic Company!
+ a 15% off promo code off $40 purchases with Telos Art.
+ A free download of this black & white Our Lady of Czestachowa image.
You can sign up for the newsletter here.